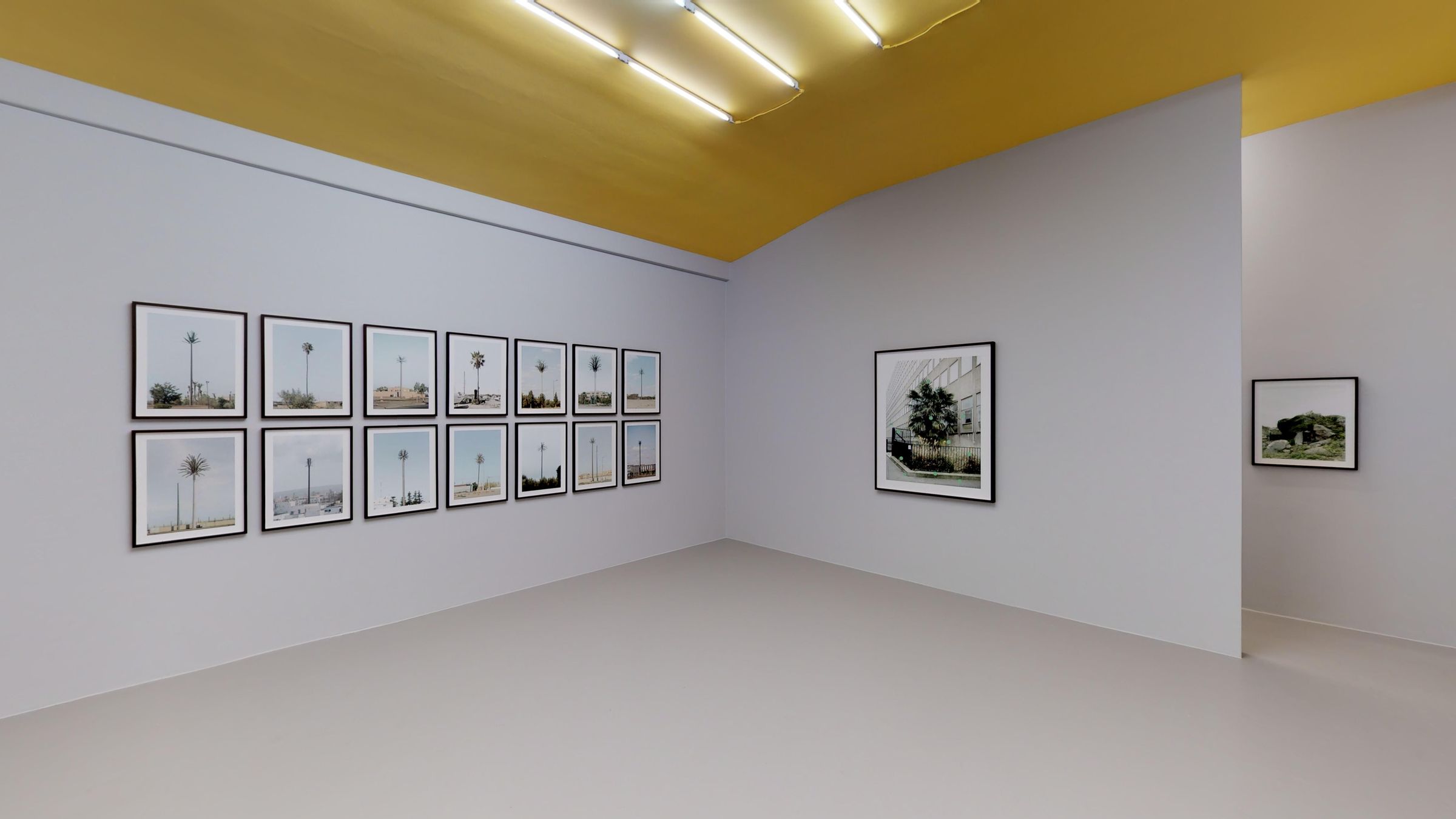 Human Nature
The show consists of ten new photographic works, all depicting nature in urban environments, as well as the series 'Palms - Beauty of the Unauthentic'. The works have not been shown in Denmark previously.
The exhibition also marks our 8th birthday in our space in Borgergade 2: The gallery has been entirely rebuild the last month and what could be more appropriate to both open the new space and mark the anniversary with an exhibition of new works by the artist who sparked my own interest in art:
Balder is my older brother, and was admitted at the Royal Academy of Art in Copenhagen, just aged 16, in 1982. I was born later that year, and being babysit at his studio as a child and watching him paint is one of my most treasured memories. As he didn't have any children's books, he would always read for me from artist biographies for my bedtime. The favourite was a book by Edward Munch.
Later, when I turned 11, I started to assist him at the studio, 1-2 days a week after school. By this time he was working on large scale photostats for museum exhibitions in the States. I thoroughly enjoyed following the process, from idea to creation, and learning why things should be done in the right order and not rushed. Why some works would survive and some destroyed or re-made if the result wasn't satisfying. Being an artist is a patience game, in all aspects.
I remember his gallerist, telling me in confidentiality at Balder's wedding that one of the biggest musicians in the world had bought one of my favourite pieces by Balder: It was wild to imagine that this piece had travelled to the other side of the world to live with such a great man, and gave another dimension to what happens to the art after it has been produced, through the great work by Jens and Luise Faurschou. It also gave me another dimension to my idea of the life of a gallerist: I imagined that they would just sit there, in an empty room with art, and wait for someone to come and see it, while the world passed by outside.
When in highschool, Balder really tried to encourage me to become a gallerist. I honestly didn't dare to and started at law school instead.
In the meantime Balder, extremely fascinated with the possibilities of the internet in the late 90's, took a break from the art world, building a business with over a hundred employees and creating several ingenious inventions.
Somehow, we both returned to what we were destined for, so it is with great pleasure that I present this show, which shows Balder Olrik, in my opinion, better than ever. I feel that it is a show we have been waiting half our life to create.
Peter Amby, 2019